This is a list with some travel tools we like, some of the blogs we like to visit, old and new blogging friends or just interesting reads.
Travel Tools we like: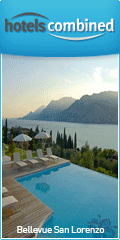 Essential Travel Insurance
Cheapflights.ca
Travel Sites Blogs:
All Travel Sites Blog
BootsnAll
CommuniTrip
Gogobot
PhotoFly Travel Club
Singles by the Bay Travel Club
Top Cruise Deals Blog
Travel En Vogue: Specials and Reviews
Tripwolf World Travel Blogs
Travel Blogs:
Around The World In 80 Jobs
All About Abroad
Backpacking Philippines and Asia
Backpacking Travel Blog
Backpacking Worldwide
Borneo Tips
eTramping- "Pack lite, travel far, and live long" is the motto that describes the lifestyle of travel bloggers Cez and Agnes who travel around the world on less than $25 per day while sharing the world with you on their blog!
Everything Everywhere Travel Blog
foXnoMad
flipnomad
Gap Year Escape
GlobalGrasshopper
Nomadic Samuel
On My Walkabout
One Step 4 Ward
PauTravels
Redcat Travel
Romancing The Planet
Smiling Faces Travel Photos
That Backpacker
The Seaman Mom
The Runaway Guide
Teach English Travel Overseas
Travelling Blogger
Travel Feeder
Travel Photography Tips
Travelocafe
Travel With Mates
Travel Wonders of The World
Visa Hunter
Where the Hell is Rory?
Travel Destinations:
Blog dos Cruizeiros
Bhrhotels, your hotel booking site
Rent a yacht in Barcelona
Tourism Philippines